IRC WORKSHOP SERIES HELD ONLINE DURING OCTOBER 2021
The Illinois Reading Council is excited to present the online IRC Workshop Series that will feature 2-hour workshops on timely topics with the following outstanding literacy leaders in education. 
KELLY GALLAGHER and
PENNY KITTLE


 

WEDNESDAY, OCTOBER 13, 2021
6:00 to 8:00 pm CST

4 Essential Studies: Beliefs and Practices to Reclaim Student Agency

Join Kelly Gallagher and Penny Kittle as they discuss how we must rescue teaching from standardization and formula and reclaim creativity: the heart and life of all writing. This essential move develops students' agency, independence, and decision-making skills as readers, writers, and creators. It ignites curiosity and engagement at every grade level. We have the power to transform students' relationship with literacy — and truly prepare them for the more demanding work of college.

Participants also have the option to watch the recorded workshop until November 30th!


Special thanks goes to Crossland Literacy for sponsoring this workshop and who will be giving away four (4) – $50 Heinemann professional book gift certificates to registered workshop participants. The names of the winners will be announced at the end of the workshop.

KYLENE BEERS and
ROBERT E. PROBST


 

Tuesday, October 19, 2021
6:00 to 8:00 pm CST

Reading for Independence:  How Reading Will Save Kids and Tomorrow

In this session, Kylene and Bob will discuss the critical importance of independent reading – what it is and what it isn't. They'll discuss the Notice and Note Signposts – showing how they help students discover an author's purpose or bias when reading nonfiction texts and discuss how to engage all students, especially the most disengaged of learners. This session is for all grade levels and will pay particular attention to nonfiction texts.

Participants also have the option to watch the recorded workshop until November 30th!

JAN RICHARDSON


WEDNESDAY, OCTOBER 27, 2021
6:00 to 8:00 Pm

What To Do When Kids Just Don't Get It:  Prompting for Deeper Understanding During Guided Reading

This session will focus on how to use small-group instruction to strengthen young readers' understanding of fiction and informational text. Guided reading provides an ideal opportunity for the teacher to assess student understanding and scaffold for deeper comprehension. In this interactive session, we will use running record assessments and video clips to analyze the processing of emergent, early, transitional and readers.

Participants also have the option to watch the recorded workshop until November 30th!

Registration Details Include
Registered participants can earn up to 6 PD clock hours for the IRC Workshop Series. 
Registered participants will have the option of watching the

recorded workshops until November 30, 2021

for clock hours.
Registration for all 3 workshops is $75 for members or $120 for non-members that includes 1-year of IRC membership.  There are also discounted registration rates for retired and preservice teachers. 
For school districts wanting to register multiple educators, you can use the Group Registration Form to submit by fax to the IRC Office. 


Special thanks again to our sponsor!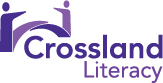 For more information, contact us at

[email protected]